Dean Richardson MNCS(Accredited Registrant).
The Waterlooville Local Counsellor.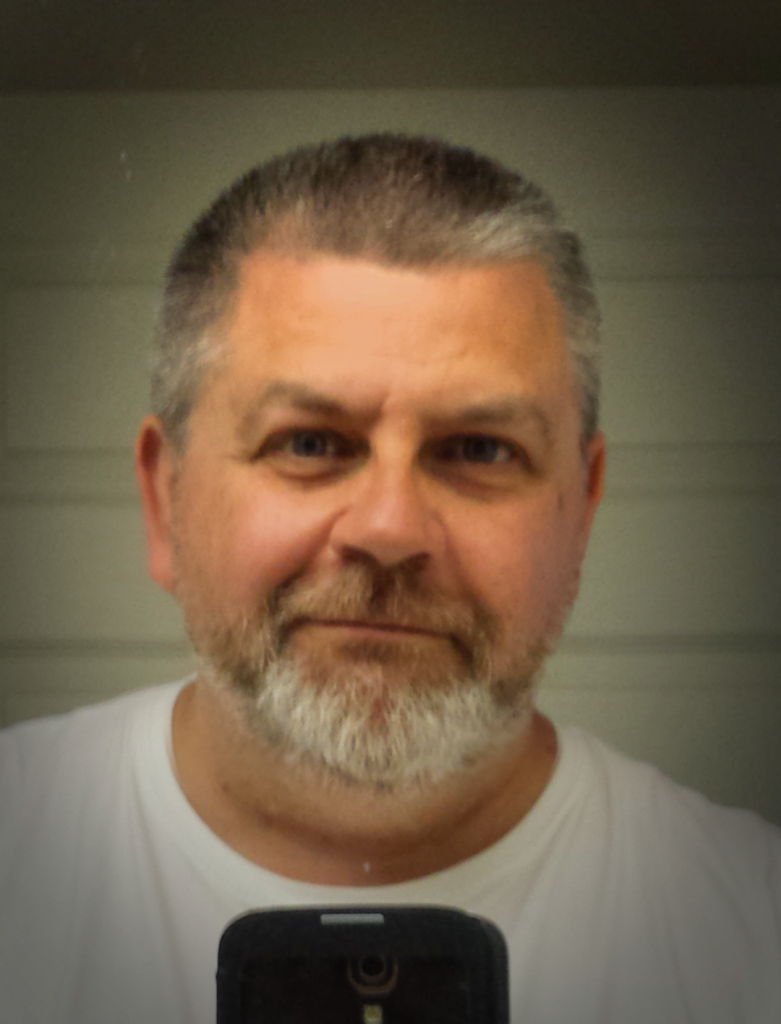 Qualified Individual (Psychodynamic) Counsellor

100%

100%

Qualified Couple (Systemic/Psychodynamic) Counsellor

100%

100%

National Foundation in Group Analytical (Foulksian/Psychodynamic) Counselling

100%

100%

Cognitive Behavioural Approach (CBT) to Counselling

100%

100%

30 hours (minimum) Continual Professional Development per year

100%

100%

Minimum 90 minutes monthly supervision attended

100%

100%

Accredited & Registered member of National Counselling Society

100%

100%
Dean Richardson
is a
male counsellor
in
Waterlooville
,
Hampshire
.
He is an accredited and registered counsellor/psychotherapist with the National Counselling Society and member of the Psychotherapy & Counselling Union of Great Britain.
Unlike some counsellors who have recently qualified or have the one qualification (e.g. individual counselling only), over
22 years Dean has expanded upon his original training to attain qualifications & experience in couple counselling, group counselling.
He incorporates additional therapeutic models into his psychodynamic core such as a Cognitive Behavioural Approach and a group analytical/facilitative approach for groups.
A Counsellor in Waterlooville.
What does Dean do?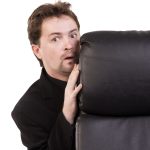 People come into counselling due to a form loss. Loss is not quite the same as a death (the loss of a person). Loss can be about becoming unable to manage situations, emotions or behaviour, loss for yourself.
My name is Dean Richardson and I'm a counsellor in Waterlooville. Part of my job as a (psychodynamic / systemic) counsellor is to help us both learn and understand what's happened to mean you're experiencing loss. We do this by conversation (no tests, no forms, no games, no toys).
I'm good with conversation… asking the questions that no-one else is asking you.
You'll begin each session with whatever is on your mind. I'll help make connections between the subjects that you discuss (which can include events, the past week, dreams etc.). This is called interpretation and it can help us learn what your mind may be asking of you (but which you have not understood so far).
I'll provide information on what I'm learning from, and experiencing of, you. This can be a little bit like giving you a mirror, in which you may look at your problems from a clearer perspective. With fresh eyes, you can gain inspiration and know that you're not on your own.
I'll help you look at things that you've been avoiding looking at. You won't be on your own, we do this together, and you can take courage from our therapeutic alliance. This can help you see how you might tackle conflicts differently because you're able to look at matters in more safety than alone.
Core Theoretical Frameworks.
My work is based on certain core theoretical frameworks, specifically:-
Psychodynamic: the understanding that our function is influenced by our unconscious and by our past. That our unconscious may be looking out for us in ways that we may not understand (e.g. repeated patterns of conflict) and by beginning to understand what our unconscious is asking of us we become better positioned to manage our needs.
Systemic: the understanding that relationship may fall into patterns of behaviour (you do (a) and your partner is triggered into doing (b)), which may lead to repeated arguments and inability to move out of conflict. But, by understanding the system and learning how to manage your responses, relationship conflicts can be eased.
Cognitive Behavioural Approach (CBT): a therapy model that addresses thinking and behaviour, allowing us to learn and alter our approaches to problems. Note that I do not employ a pure CBT approach, but rather a more effective integration of useful CBT approaches integrated into my core models.
Group Analytical/Facilitative: a model for conducting groups (e.g. Foulkes) who are struggling in a relationship, or for facilitating groups such as business teams.
In short – it's my role to be helpful to you, and to become redundant.
I aim to become of no use to you… because once you have no need of me our work is done.
Should you go to an agency for counselling (charitable, private) you may not get to choose your counsellor. Often, your initial interview will be filed until the next available counsellor becomes available.
By deciding to engage with Dean Richardson… that's who you get to work with: Dean Richardson!
NHS counselling sessions are limited to up to 6 sessions – sometimes fewer. Your counselling may have to make an argument for you getting more than your allocated number of sessions.
Working with Dean Richardson you get the number of sessions you need, no more, no less.
A message from Counsellor Dean Richardson.

You've probably looked at other counselling websites before mine. You may have seen websites decorated with abstract pictures of lit candles, fluffy clouds, spring flowers, oceanic views, and people smiling at each other*…
You may have wondered (like I sometimes do), something like: "what have all those whimsical pictures got to do with me seeking counselling for my marriage coming to an end? For the violent trauma I've experienced? For my struggles with my sexuality?" …
…and it's kinda true: we might wonder what such images are trying to communicate to us? Might one such message be: "don't bring anything distressing or traumatic to me!"?
I consider counselling to be a process where you (and your partner) can find a therapeutic alliance with someone competent. A professional with whom you might unearth all of the unpleasant crap who won't shy away from the difficulties.

That tough stuff that you or your relationship may have been carrying for some time… maybe for years.

I'll work with you until you're no longer so burdened, to that point where I become redundant because you're feeling better able to manage your difficulties outside of counselling.
Some marketing approaches seems to focus on making counselling seem like a meditative, calming walk in the park; actually I have seen that counselling can be quite a courageous process, some people working courageously – at their own pace – before finding their peace.
So, my approach to counselling could be just one major reason why I could be the counsellor for you: I have the strength and experience to assist you (or you and your partner) manage getting through some of the really nasty things that you might wish to unburden: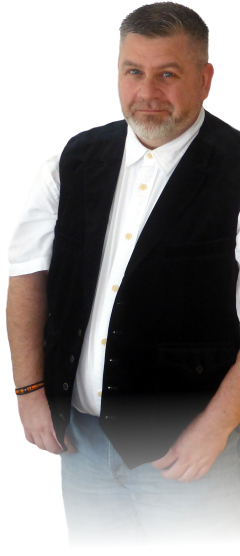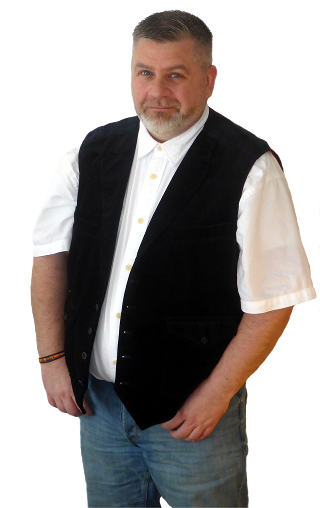 I've struggled with clients going through their mess, their burdens, their past trauma (sometimes for just a few weeks, sometimes for several years) before the trauma abated.
I've sometimes been so moved with my client's pain that I've shed a tear along with their distress.
I've sometimes had some much anger shared with me that I've gone home and chose to tear up a yellow pages (with my own frustrated rage).
I've sat calmly with a couple whose intense rage with each other resulted in argument after argument.
… and this courage and tolerance of distressing matters in counselling is what separates me from the counsellors less able to manage distress.
Plus, when it happens, I'll actually join in with laughter (counselling is a real relationship; laughter happens!)
I'm not going to be your friend, but you'll find in me the ally that you're looking for.
* the image on my front page is of the field opposite my consultation rooms, and was photographed by me during a warm autumn afternoon; I think it has relevance for my website if, perhaps, a little esoteric.
Dean A. Richardson October 2015
Specialist Areas of Waterlooville Counselling.
Psychodynamic Counselling
Psychodynamic counselling takes certain principals from Freud, Jung, Klein, Winnicott, Bion etc.
I believe that there is a conscious part of our minds and an unconscious part. Sometimes these parts are in sync, and sometimes they are in conflict. Unconscious conflict can produce stress and distressing behaviour in our lives and a psychodynamic approach to counselling (gently) gets to understand the conflict (bring unconscious into the unconscious) giving you choices and feeling less at the mercy of stuff going on.
For example: if you experienced trauma early in your life, your mind may suppress memories of the trauma in order to keep you protected / allowing you to continue life day-to-day.
Yet, you find yourself experiencing unhappy behaviour ~ difficulties at work, can't leave the house, friendships don't last for very long etc.
Such experience may suggest that the conflict between keeping memories of trauma hidden from your day to day memory is effecting your abilities to live a current life successfully.
It would be part of my role to help us both unravel unconscious conflicts so that you are left with conscious choices once again.
Systemic/Psychodynamic Couple Counselling
Ever heard of
Relate?
Long time ago they were called
The Marriage Guidance Council
and have been around since 1938.
Relate train their couple relationship counsellors using a specific form of couple counselling. They use a combination of a systemic approach and a psychodynamic approach.
Dean Richardson was trained not by Relate, but by a Relate counsellor and supervisor: Sue Esau ( accompanied by Chris Vincent, an independent, highly experienced and published couple psychotherapist and counsellor in his own right ) at Chichester Counselling Services in 2009.
Sue Esau wanted to extend and enhance the already effective kind of training that Relate offered. She did this via her own Diploma in Couple Counselling ~ which Dean was awarded in 2011 (final submission papers received Grades 1/1).
Systemic: helps the couple begin to understand what's actually going on in their relationship. Such new knowledge gives the couple more choices in how they react, respond and work together.
Psychodynamic: helps the couple to understand unconscious processes and material that each partner may be bringing from their past into the relationship. Understanding of this can help the couple appreciate that some conflicts may not be the cause of their partner, but rather through a template (eg transference, projective identification, shared-anxiety).
But you and your partner don't have to know any of this technical stuff ~ Dean Richardson uses plain English to help the relationship learn what's going on, and to support the couple in deciding for themselves effective changes that can assist the relationship.
Brief/Focussed Counselling
Brief/Focal psychodynamic counselling attempts to employ sound counselling principals, but in a much more concentrated and swift way. Both you and the counsellor must be motivated and willing to recognise and to sweep aside irrelevant conversation, in order to keep focussed on the problem. Such brief counselling often works hand in hand with setting a specific number of sessions at the beginning (sometimes called "time limited counselling").
Counselling for Men
I realise
how much balls
it takes to walk into a counsellor's room, sit down and start talking. For many men, the last thing they need after that is someone talking about feelings and relationships and making soft "hmm"'ing sounds.
Which is why many men find Dean Richardson the bloke they want to talk with when they have some problems to work through.
In fact, for the majority of 2015, Dean's client base was 100% male!
Need to talk to a professional mate down the pub? (well, not really down the pub, but you get the idea) – then come and talk with Dean Richardson
LGBT(QI) Counselling - Lesbian, Gay, Bisexual, Trans*, Questioning and Intersex
Whilst any counsellor nowadays will work with LGBT people (we're not supposed to be prejudiced – but some counsellors still struggle due to religious or other reasons),
Dean Richardson is a specialist LGBT counsellor
(individual, couples and groups).
A lesbian couple may feel comfortable knowing that they're working with a gay couple counsellor.
A gay man can feel comfortable that his counsellors understands his language without having to ask "describe what you mean when you use that phrase".
A polyamorous LGBT relationship group don't need to feel shamed or awkward because their intimate relationships aren't standard (according to other people at least!).
If you're struggling with your sexuality, or difficulties due to your lifestyle, Dean Richardson could be the counsellor for you.
Dedicated website for LGBT Couples: http://LGBTCoupleCounselling.co.uk/
Sexual Identity
Not everyone is born, grows up, and naturally decides which way their sexuality swings. Some people struggle with desires and try to suppress them. A man desiring another man does not have to imply that the man is homosexual. There may be other things going on (such as a desire for intimacy; such a desire being displaced from its original-and-forgotten source). Working with Dean can help you understand your desires and bring about calm.
Polyamorous groups
Dean works with polyamorous relationships. UP to 8 people can come to group counselling. The group is made up only of the members of the relationship (or a subgroup of the relationship) ~ outsiders aren't allowed into the group. The group is facilitated by Dean, but he does not instruct the group on what to do. Instead, the group (including the facilitator) begins to form its own therapy to resolve the group's problems.
Cognitive Behavioural Therapeutic Approach
Dean can use a Cognitive Behavioural Therapeutic approach where it's helpful to the client.
Some people ask "Can I have CBT" – thinking that CBT is the same as counselling. CBT has a distinct use, but it isn't the same as counselling and it's not always the best approach for people in counselling.
For example, NHS CBT may be low-impact intervention, along the lines of "If you are feeling low, go out and do something that cheers you up". Clearly, for a lot of people, that kind of low-impact CBT intervention is kinda obvious and not very helpful to some.
Dean is capable of integrating a CBT approach with psychodynamic counselling for a much more round, effective, whole treatment where appropriate.
Situations I wouldn't work with…
As a professionally qualified counsellor, there are areas that I do not work with. It's important to consider these if you're thinking about contacting me.
You have to be able to work with me (at least after a few sessions, if not straight away). This means that if you wish to leave all your problems for me to resolve for you, it's probably not counselling that you're looking for.
If you're looking for advice or to be told what to do (e.g. seeking instruction about sorting out your problems) then I'm not offering the service you're seeking.
My approach to counselling requires that you are able to look after yourself in between sessions and at least have some capacity to be curious during a session (e.g. being so vulnerable that most of whatever I say wounds you is probably an good indication that we're not a good fit to work together).
I cannot work with people who are experiencing serious psychiatric disorders, such as bipolar disorder, borderline personality disorder etc.
Because my form of counselling works helpfully in challenging mild phantasy (e.g. "I'm worried that everyone doesn't like me"), I am unable to work with people who are unable to tell the difference between reality and non-reality (e.g. experiencing psychosis or suffering paranoid delusion).
I am not a psychologist, a psychiatrist nor a GP/Doctor – I cannot diagnose people and I do not prescribe medication.
If you are considering gender transition, I am not a counsellor who can make recommendations to surgeons on your behalf (i.e. I can work with you about how transition may effect you, but I am unable to participate in a process that recommends you for transitional medial treatment or surgery).
If you're under 18 years old – I only work with adults.
If you want to send someone to counselling (i.e. you make contact with me on behalf of another person), for ethical reasons I cannot engage in this communication with you.
Certain difficulties I may decline to work with for personal reasons or simply because I consider myself too inexperienced in the area you're seeking assistance with.
Couple counselling:
I am qualified in working with domestic violence, but may choose to decline a case on an couple by couple basis.
Couple Counselling is working in partnership (with each other, and with me). If you're bringing your partner "to be fixed" so that you're happy, I'm not offering the form of intervention you're looking for.
If you're coming into couple counselling "only to support my partner, the problems have nothing to do with me" then I'm not offering the form of intervention you're looking for.
Got a Question? Don't Hold Back…
If you have a question about Dean Richardson's counselling services in Waterlooville, or just want to ask a question, maybe about making your first appointment, feel free to drop Dean a message any time…