Counselling for Lesbian, Gay, Bi, Questioning.
It doesn't matter if your difficulties are with your sexuality (straight, questioning, gay, lesbian, bi, curious, unsure), or you're secure in your sexuality but have some difficulties that you'd like to work with a counsellor who specialises in working with LGBT & Questioning…
…where does someone go to meet with an LGBT/Straight/Questioning Counselling Ally?
Nowadays (in the UK at least) a majority of Professional Bodies for the therapeutic profession (e.g. British Association for Counselling and Psychotherapy) frown upon any of their members (counsellors, psychotherapists etc.) who decline to work with anyone within the LGBT community and those who may have questions about their sexual orientation (although some therapists still do decline, such as citing religious beliefs).
Dean Richardson MNCS(Accredited Registrant), however, is the Hampshire counsellor specialising in counselling for lesbian, gay, bisexual and straight/questioning people.
Spot the difference?!
You might find that working with Dean Richardson is the right counsellor for when you need more than just an LGBT/Questioning ally.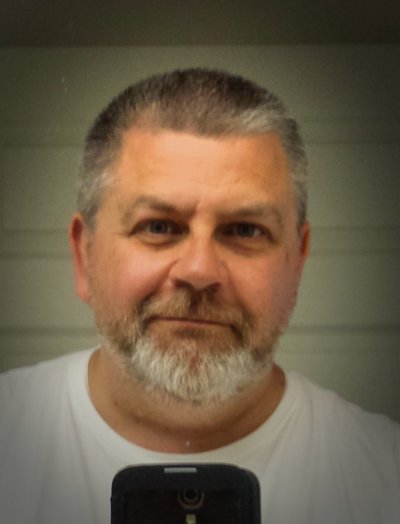 Dean Richardson MNCS(Accredited Registrant)
LGBT Counselling Services Summary
Specialist in Counselling for LGBT
Most counsellors will work with LGBT subjects (nowadays!)… but Dean Richardson is a gay specialist counsellor offering various counselling services for LGBT/Q within Waterlooville. LGBT/Q individuals, couples and groups have expressed a preference for Dean's approach to counselling. Would you too?
Individual LGBT Counselling
Don't try to fit yourself into a
heteronormative
counselling service… whether your problems are LGBT/Questioning related, or you just want to work with an LGBT/Q counsellor, choose
individual counselling
to meet with Dean weekly. Discuss sexuality, asexuality, orientation, questioning / experimentation, or just feel at ease with an ally-counsellor.
Same Sex Relationship Counselling
Counselling for
same-sex marriages
,
civil-partnerships
and
adult couples
. Dean Richardson is a fully-qualified and experienced couple counsellor – who has enhanced his originally training by researching the specific needs of gay and lesbian partners.
LGBT Couple Counselling
for two same-gender partners, or two partners where one is… and the other is something equal and different.
Feeling Insecure with your Sexuality?
No-one is always clear about their sexual orientation for all of their life. Some's identity transforms over a lifetime, becoming more fluid. If you're unsettled about your sexual feelings and you'd like to discover a little more about yourself, you'd choose Dean Richardson… (the counsellor who does not practice LGBT reparative / conversion therapy).
Questions about your Sexuality?
Meet with the Specialising "Ally" Counsellor.
Whether you're straight… gay… lesbian… and simply not sure about what's going on with your sexuality ("questioning"), this could be the time when you need more than just an ally…
… and whilst most professional counselling / psychotherapy bodies now frown upon their members who decline to work with lesbian and gay clients, Dean Richardson is an actual gay counsellor focussing on counselling clients who are struggling with sexuality.
Spot the difference?!
When you consider that this is possibly the most personal and vulnerable that you're going to be with someone (with subjects that you can't talk about with anyone else) you'd want to choose someone who was not only closely associated with your own community, you'd want someone to trust, who demonstrated adept knowledge and skills in LGBT/Questioning matters, who spoke plain English (who will happily use base/swearing language as much as you do!), and who works in partnership with his clients (rather than sitting in silence in a stereotypical therapist manner).
With all this in mind, you'd probably choose Dean Richardson MNCS(Accredited Registrant).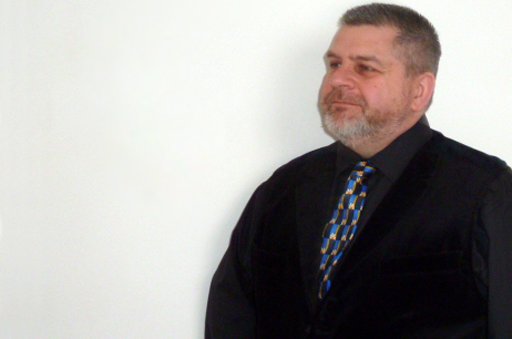 Dean Richardson MNCS(Accredited Registrant)
Some of the LGBT-related subjects that Dean has worked with in counselling include:-
Chemsex

 (gay men enhancing their sexual experiences with drugs).

Straight men

 worried about having become attracted (sexually or intimately) to other men/another man.

Lesbian couples

 who thought their relationship was coming to an end due to emotional and/or sexual difficulties, who needed to (re-)explore their relationship due to loss, or who needed to re-contract their relationship on better understanding of one another, etc.

Internalised homophobia

 when fear or hatred of same-sex relationships or sex is turned upon ones self.

Body Image

 men and women who identify difficulties with their body image or shape; who you feel you relate to intimately and sexually.

Gay Step families

 who struggled with step-family problems, with emotional commitment to one-another, with infidelity (whether or not their partner agreed the behaviour was infidelity), with "who is going to propose to whom", etc.
Lesbian woman

 who were unsure about being able to commit to an intimate or a sexual relationship.

Men and women

 who were unsure about their relationship with their birth-gender (potentially trans*-identifying people, or people dealing with other matters that happened to be in conflict with gender).

Repressed sexuality

 whether homosexuality, heterosexuality or bisexuality, when you want to explore what life might be like without such repression.

Gay, lesbian and bisexual people

 who were struggling with non-LGBT subjects, but who wanted to work with a clearly LGBT-identifying Ally Counsellor.

Heterosexual attraction

 gay men and lesbian women who discover attraction to someone of the opposite gender.

Trans* people

 who were unsure where their sexuality may lie as they transitioned.
Sometimes, coming to a gay (and lesbian) counsellor in South Hampshire can mean all the difference to a client, whether or not the subjects are LGBT-related.
When you can't see yourself – or your conflicts – in any role model… Dean can help you find one in yourself.
Am I Gay?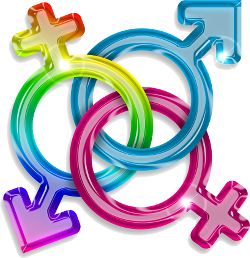 Sexuality can be a complicated, fluid thing.
We are surrounded by all sorts of messages that suggest who we are supposed to be (notice any advertising billboard or television advert and how many products or services that have some form of sexuality involved: the heterosexual couple holding hands as they choose their new furniture).
So, when we look outside of ourselves for ideas on who we are supposed to be (seeking a kind of mirror in which we might see our reflection) we can become awfully confused with mixed messages, or messages that just don't fit our feelings or sense about ourselves.
Working with Dean Richardson in counselling for sexuality, can be a breath of fresh air.
You'll be able to explore intimate subjects around your sexuality in privacy and confidentiality just though conversation.
No judgements and no assumptions about who you are supposed to be.
Try counselling with Dean Richardson for just one session with no obligation to continue (unless you want to)…
LGBT/Q Counselling Fees.
Sessions are weekly, 50 minutes as standard (with optional 90-minute sessions available if you're interested).
Fees are payable weekly, which helps with budgeting.
If your income would make my costs difficult to afford, let me know and we can talk about what you can responsibly afford per weekly LGBT counselling. See my separate fees page to see the range of services and costs… then get in touch!
Counselling Appointments.
1pm
until
9pm
(Monday through Friday). Sessions are weekly, usually on the same day & time each week and are of 50 minutes. Once an appointment has been taken up by someone, that day & time stays allocated until the counselling work is completed.
Available appointments are as follows:-
Couple & Individual Video Counselling (Zoom,Skype…)
Click to go to

HavantCounselling.com

…
Monday Appointments:
Fully booked
Tuesday Appointments:
Not available
Wednesday Appointments:
Waiting list (contact me to discuss)
Thursday Appointments:

12

pm

1

pm

2

pm

3

pm

4

pm

5

pm

6

pm

7

pm

8

pm

Note: an evening appointment may be available next quarter
Friday Appointments:
Not available
Weekend Appointments:
Not available
Couple & Individual Video Counselling (Zoom,Skype…)
Visit

HavantCounselling.com

…
Tue:
Not Available
Wed:
Waiting List (contact me)
Thu:
2pm or 3pm
Note: an evening appointment may be available next quarter
Fri:
Not Available
W/E:
Not Available
Times

in red

are the most popular, and usually the first to go.
Got a Question? Don't Hold Back…
If you have a question about Dean Richardson's counselling services in Waterlooville, or just want to ask a question, maybe about making your first appointment, feel free to drop Dean a message any time…